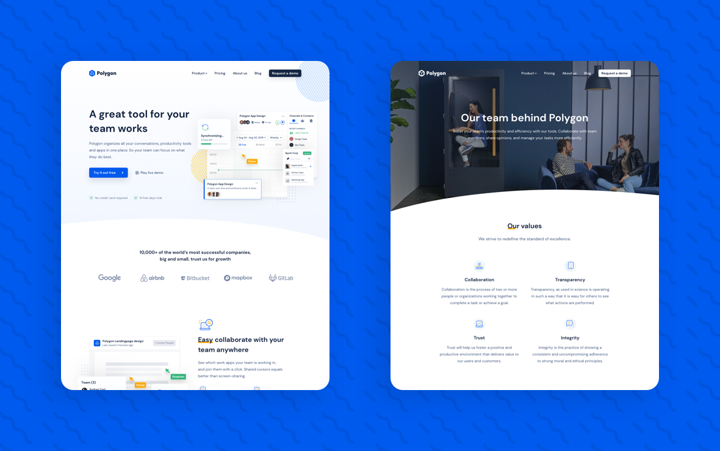 Unstack is all about making things easy for startups and lean marketing teams to do more faster. This system allows you to effortlessly own your digital footprint.
Use the Unstack toolbar to customize everything
The power to create lies within your imagination and the options housed within the Unstack toolbar. It's the little diamond at the top of each section.
The toolbar allows you to control layouts, styles, background images, dark/light text, position, spacing and more. For starters, try changing the layout of this section or moving it somewhere else on the page.
Choose from seven sections to design web and landing pages
Sections give you the power to create custom pages in minutes. There are seven section types that come standard with every Unstack account: media, callouts, text, logos, quotes, call-to-action, and pricing tables.
Create a new section by clicking the "+" icon at the bottom of your page.
Click the lightning bolt below to add a button or form.
SEO and Publishing
Manage your page slug, title tag, description and more by clicking the information icon in the top right section of this page.
Elements and Styles
Anything global, like colors, fonts, header and footer options, and more are all located inside the Elements section of Unstack.
Integrate with your tools
Go to the integrations section to add your favorite marketing tools like Drift, Hubspot, Google Analytics, and more.
---
For next steps, try customizing headers and footers in the Elements section, or make this page your own by deleting sections and adding your very own. You can also schedule a 30 minute slot with where we can build pages together.